We are delighted to announce that Halstan has won the best digitally printed book award at the Digital Printer Awards 2022 ceremony held at the InterContinental Hotel, London in November.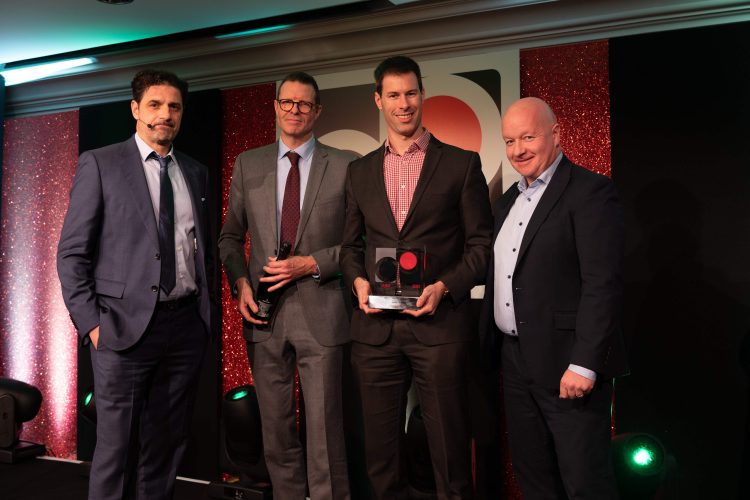 The awards showcase the best-in-class in the printing industry for items manufactured using digital printing technologies.
The winning book submitted by Halstan, was titled 'Contemporary British Silver Designs – The Lion Collection' showcasing artefacts made from silver which was published by ACC Art Books.
The book was printed using our high-definition inkjet printer. Silver is a notoriously hard colour to print, yet when printed with 1200dpi resolution and with the expertise of the Halstan pre-press and print team, the print results were crisp and sharp and the background vignettes were beautifully smooth.
The book was then thread-sewn – using Halstan's specialist short-run book bindery before being 'cased in'. The total production run was only 40 copies.
The judges said on Halstan's entry:
"The colour consistency of such challenging subject matter made this book stand out, not just from final presentation of binding and finishing, but clearly demonstrates a company in full control of its equipment."
On receiving the award, Rupert Smith, Chief Executive of Halstan, commented:
"The quality of the books we produce is now second to none in the market. Halstan has been working hard over the last couple of years to position itself as the 'go-to' printer for quality thread-sewn books. Our key attribute is being able to offer these cost-effectively in short-runs. The thread-sewn book has always been so important to our traditional sheet music business but now that we have added exceptional colour printing to our offering as well, we're starting to attract lots of new business from a range of publishers and designers where quality is paramount. I'm delighted the hard work that the team at Halstan have put in has been recognised – we can all be very proud."