It is undeniable that we are moving to a new world of work that only a few weeks ago would have been beyond our comprehension. How we build relationships, connect with colleagues and work together in the future will be unrecognisable. We all need to adapt in this changing world and:
re-evaluate how we use digital channels and web solutions
educate ourselves and our colleagues on tools and technologies that enable the "new normal"
think differently around how we manage our supply chains and partners
Here are 3 ways we are helping our customers adapt for today and prepare for the future.
Self-service pricing, proofing and a lot more with a Halstan web shop
Make the transition to the new norm of remote working easier by using the Halstan web shop. From the comfort and safety of your home, you can upload print specifications, approve pricing, upload & proof artwork and apply delivery addresses. Your own personal Halstan web shop is a leading B2B print and communications solution and simple for us to set up at speed.

We'll be sharing our story on how a remote proofing tool was delivered to a specialist music publisher and the entire team of editors, so they could proof and approve artwork from their homes, resulting in print deadlines being met and books printed to spec and on time.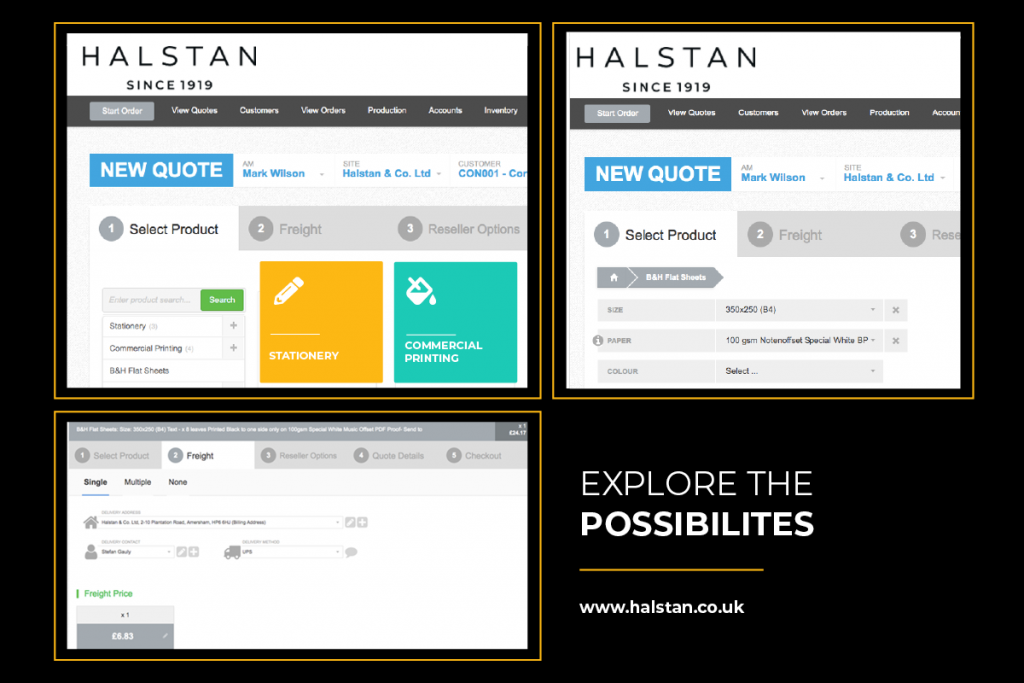 Keeping you up to speed
Through our fantastic partnership with Canon, we can offer you speed and capacity to fulfil your print requirements and react quickly to changing market conditions. With our i300 inkjet, 11 million colour and mono pages, up to B3 in size can be printed per month. No print run is too small or beyond our reach. We'll always find a solution and manage it for you.
Multi-site capacity to keep you moving
With PrintIQ, our web solution for managing all your print requirements, we can move jobs between our London and Frankfurt facilities, seamlessly. The presses keep running, jobs can be despatched globally, and we can keep our teams safe. We are also helping customers who are experiencing disruptions to their normal supply chain – including offering short run printing, temporary warehousing and pick-and-pack solutions to help ensure they can still reach their customers.

————-

Halstan have been innovating and evolving since 1919. Now more than ever, our ability to generate ideas and deliver responsive, practical solutions is critical for our customers' communication needs. Whether it be print, web solutions or an entirely different communications challenge please don't hesitate to contact us, and we'll help you find the right solution.