Last week, Halstan printed "Who Shall Separate Us?" – a new choral work composed by James MacMillan and published by Boosey & Hawkes specifically for Queen Elizabeth II's state funeral. It was performed for the first time as part of the service by The Choirs of Westminster Abbey and the Chapel Royal. The Halstan team feel very privileged to have produced this piece for Boosey & Hawkes, who have been a key partner of ours for many years, and proud to have been involved in the production of music used to commemorate Her Majesty.
The full press release from Boosey & Hawkes can be found here.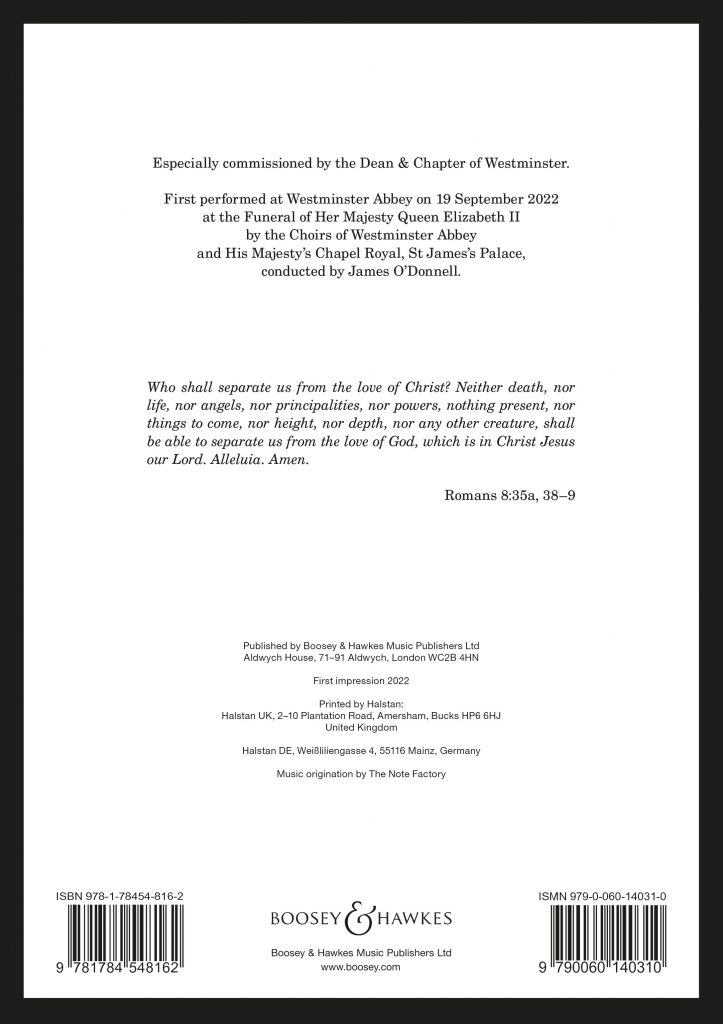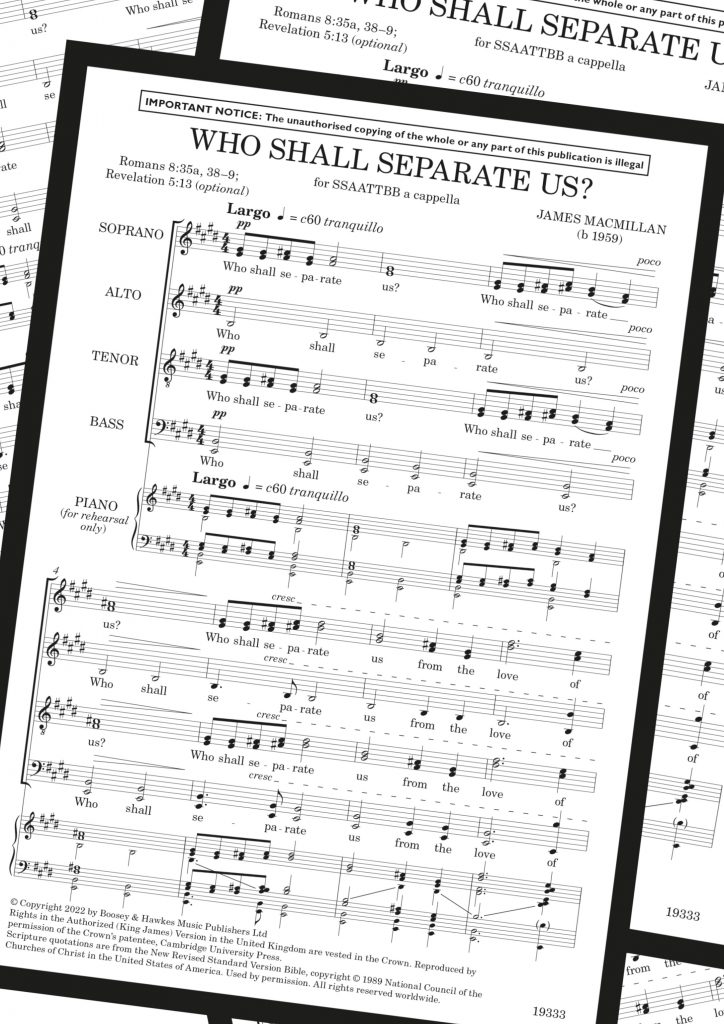 Want to know more about Halstan and how we can help you? Why not chat with a member of our team today by calling 01494 725525 or using our contact form.